Supporting the press team at Oxford Saïd Business School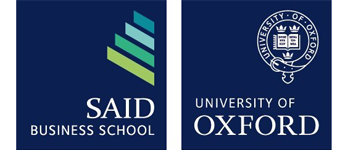 Founded in 1996, Oxford Saïd is the business school of the world-renowned University of Oxford. Today it is one of the world's highest ranking business schools.  
Roe Communications has a brief to support the press team at Oxford Saïd Business School, which is part of its central marketing department. The work helps to promote awareness of the school through disseminating research and faculty thought leadership – ultimately helping to support student recruitment and alumni engagement.
The work includes: copywriting materials such as articles, award entries, blogs, social media content and case studies; media relations including building relationships with journalists on the school's behalf and setting up and preparing faculty for interview; working closely with the Head of Press to plan communications activities; liaising with academics to adapt research for mainstream business and management publications.
An example of this work was helping to promote the research of Bent Flyvbjerg, the BT Professor and Chair of Major Programme Management at Saïd Business School, which analysed the costs of hosting the Olympic Games.
In order to promote Professor Flyvbjerg's research, we worked closely with him to identify the key messages from his research including the headline angle for a press release – that the Rio Olympics was set to incur a large cost overrun.
We pitched this into and distributed this news release into global business media ahead of the Rio Games. This was supported by a social media campaign disseminating key research findings through the use of infographics and a video.
High value, high profile press coverage was generated including articles in the Financial Times and Bloomberg to name but a few. Professor Flyvbjerg's research, the Oxford Olympic Study 2016 made such a significant impact that the Mayor of Rome, which was bidding to host the 2024 Games at the time, made a public statement referencing the study, in deciding to withdraw from the bidding process.
If you've got a book or research project to promote, book a one-hour discovery call with us to see how we can help you.